When my family sat down and looked at how we can decrease our weekly grocery expenses, there were a few things that we either had to stop buying, or make ourselves. The expensive luxury culprits for us were: Bread, chocolate, yogurt and rusks. These sound like random items but considerably increased our weekly bill. Call me a food snob, but I was not willing to swop my R30 stone ground local bakery sourdough loaf of bread for a R7 refined white flour wall paper paste supermarket special. Neither was I prepared to change my 70% Lindt chocolate bar for an over-sweet artificially flavoured Cadbury's cookies and cream bar of nothingness. So the only option was to make it myself (or get my husband to do it for me!).
As a follow on from my DIY laundry powder post, here are some more important goodies that you can make yourself.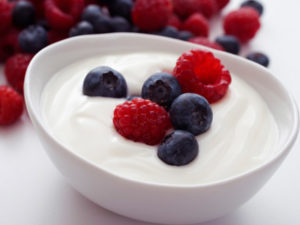 Make yogurt
Yogurt is a lot simpler to make then you think. All you need is one cup of store bought yogurt (preferably natural organic), two litres of milk and a thermometer. This should make two litres of yogurt.
Heat the milk in a pot until 85-90 degrees Celsius.
While it is heating, sterilise two 1 litre jars by boiling them in water.
Once the milk is hot, put the pot into a cooling bath(simply a larger pot with cold water in) until the temperature reaches 55-60 degrees Celsius.
Take a cup of cooled milk and add it to one cup of yogurt, mix these together and then add to the pot of cooled milk. Mix thoroughly and pour through a sieve into the jars. Do this relatively quickly so that the milk does not cool too quickly.
Close the lids and put in a hotbox or Keep it Bag to prevent the milk from cooling too quickly. Leave over night and by the morning you will have your very own delicious homemade yogurt!


Make chocolate
I make the easy version of raw chocolate and minus the expensive cocoa butter. This means it still tastes delicious but melts within seconds of handling it, so it needs to be kept in the fridge or freezer until you eat it.


1 cup coconut oil
half cup good cocoa powder (better to get the real deal)
4 tablespoons honey
1 tablespoon peanut butter (optional)
two drops of peppermint essential oil (optional)
Melt the oil gently, turn off the heat and add the rest of the ingredients. Pour into chocolate molds or an ice tray and freeze. Remove and eat when hardened.


Make bread
There are so many bread recipes out there and you will be surprised how easy most of them are to make. I like batter bread recipes because they rise easily inside the baking tin, (less washing up) and are very simple to make with no kneading! This recipe comes from the Buddhist cookbook 'Quiet food'.
4 X 250ml flour
30ml oil or melted butter
10ml salt
10ml instant dry yeast
20ml sugar or honey
600 ml lukewarm water
Use any combination of flour which will give you 4 x 250ml flour, such as 2 x 250ml whole wheat flour plus 2 x 250 ml white bread flour.
Place all the ingredients in a bowl and mix with a wooden spoon. It is difficult to specify the correct amount of water, so add more if the dough is at all stiff; it should be of a dropping consistency, like cake batter.
Pour into a greased medium size bread pan. The better should fill the pan about half way, otherwise it could spill over when baking.
Allow to rise to the top of the pan.
Bake at 180 °C for about an hour, until you can turn it out and it gives a hollow sound when rapped with your knuckles.


Make rusks
Our family loves rusks, so they disappear fast out of the cookie jar! I often make a loved recipe that comes from my grandmother, but below is another great recipe that comes from a friend off the top of her head.

2 cups brown flour
1 cup oats
1 cup cake flour
3 t baking powder
1 t bicarb
1t salt
3/4 cup sugar
1/2 cup mixed seeds
80g butter
60ml oil
1 egg
1 cup buttermilk or yogurt
Mix the dry ingredients together in a bowl. Rub in the butter and bran oil, then add the egg and buttermilk/yogurt until well mixed. Shape into rusk sized sausages and place on a baking tray. Bake for 30 min at 180 C, then turn the rusks over and bake for another 30 min. Turn down the oven to 100 C and dry the rusks for 1-2 hours turning them on their sides. Then voila! Delicious home baked rusks.