Earth Ant deodorant is 100% natural and uses the powerful anti-bacterial properties of coconut oil and odour neutralizing action of bicarbonate of soda. It contains no aluminium, parabens, propylene glycol, or synthetic fragrances, so no nasties are being absorbed into your precious skin and none make their way into the environment either.
Earth Ant shampoo is a refreshing all-natural bar that gently cleans and nourishes your hair. The simple ingredients add softness and strength making your hair feel hydrated and squeaky-clean. This bar is 100% plastic free and supports the zero waste movement.
Earth Ant conditioner is a pure, all-natural bar that gently nourishes your hair from root to tip leaving it feeling silky-smooth, soft, and healthy. It contains simple ethically sourced ingredients that do not damage your hair, scalp, or the environment it is flushed into. This bar is 100% plastic free and supports the zero-waste movement.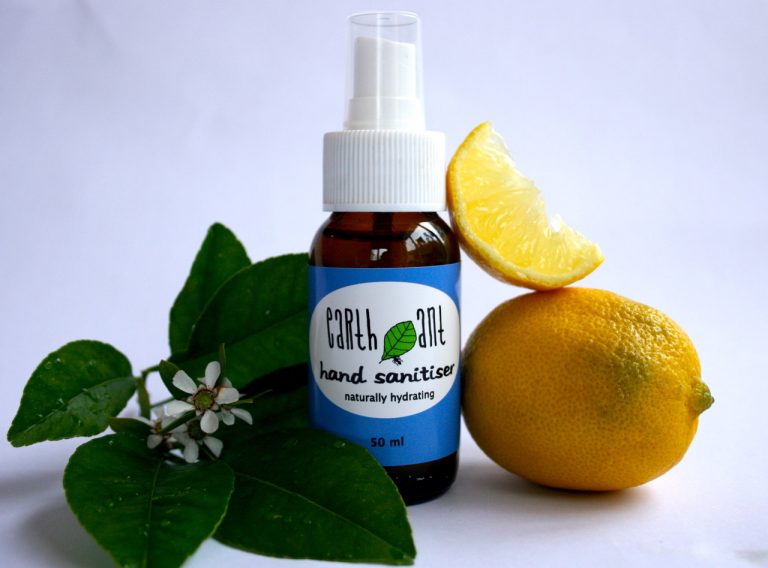 A gentle moisturising sanitiser that is perfect for your home and family. It contains natural cane alcohol to remove germs and Colloidal silver which is naturally antimicrobial, anti-fungal and antiseptic. Cape Aloe hydrates the skin, forming a protective layer on the surface leaving you with a smooth glowing feeling. It contains no parabens, petrochemicals, triclosan or artificial fragrances so it is healthy for your body and the environment.